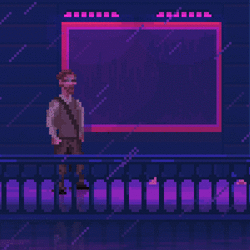 Welcome to Future Flashback's development blog, this a new puzzle adventure with carefully designed pixels. Test yourself piecing this story.
Through these posts we will reveal some pieces in the development, if you see something interesting and want to show support, please share.
If you want to follow our development, please follow us in the social networks or subscribe to our newsletter to get notifications through e-mail.